Click here to enter Official Website
Songs, photos, tour dates, news, contact info,
CD purchase, bio, merchandise, press and more

Buy Overnite's music now at:

Overnite began with two guitarists-songwriters from Central Falls, RI -
Joe Listenfelt on lead guitar and
Christopher Gillis on rhythm guitar.
After a year of writing music together from early 1989 to 1990, they began searching for the ideal combination of musical talent that would fit their vision and original style. The first addition was the invitation for Joe's brother Marc to join in 1990. Marc had a great voice as well as being a great songwriter and guitarist. However, after a few months, he decided to part ways and go solo. Luckily, the Listenfelts' had a big family of talented musicians, and Joe's other brother Matt Listenfelt, who originally joined the band as a bass player, replaced Marc on lead vocals in 1990. Matt was also an excellent songwriter, vocalist and guitarist.
This was the first step, but the band required more vocals and a keyboard player. Chris had a high school friend that fit perfectly, so Jim Harvey joined the band that same year. At this point, the band only needed to fill the last two vacancies in the band: bass and drums. Matt had a co-worker and friend that played bass, so Ray DeClerq filled that role, while Jim brought in our original drummer Gary Cordeau.
This was the original lineup that produced the first two singles on tape in 1991, "Don't Be Shy" and "Tears of Silence." As the band pushed forward with cover gigs to work towards a full album release, it became apparent that Gary wasn't working out and desired different objectives. Ray brought in Steve Lagarto to replace Gary. Steve was an accomplished drummer who had already played the New England circuit and had graduated from Berklee. This band combination had a run from 1991-1993.
Additional members: John Oliver (Drums), Mick Coste (Drums, vocals), and Dave Gouin (Bass, vocals). Overnite's major influences include Yes, Rush, Journey, Styx, Boston, Asia, Aerosmith, and Foreigner.
Joe Listenfelt passed away in December of 1997. In 2016, the band has decided to share with their fans, friends, and family their complete recorded works. This new release, 'Dusk to Dawn' is dedicated to Joe's memory.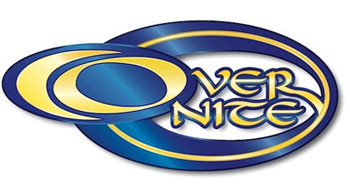 Complete Recordings available by Overnite:
Dusk to Dawn
(2016) CD and Digital Release
(featuring the entire Overnite catalog and bonus live tracks)
Digital Side of the Moon: Phase Five
(1998) Compilation CD
(featuring "Take Me Back," "Cryin' Shame,"
"All The Way," and "Don't Be Shy")
Digital Mystery Tour: Side Nine
(1996) Compilation CD
(featuring "All The Way")
Digital Graffiti: Volume Two
(1993) Compilation CD
(featuring "Don't Be Shy" and "Tears of Silence")
"Don't Be Shy"/"Tears of Silence"
(1992) Cassette Single

Excerpt from The Original Approach
by Paul Harling
February 11-24, 1993
First, we heard the Rhode Island Band - OVERNITE. I couldn't say where they were from, East Providence, Pawtucket, Central Falls, etc... These guys are an excellent, solid pop-rock 5-piece band. With keyboards. I mean, great keyboards - piano style. This asset in a band can always lead to a dynamic song format and arrangement. Which lead us to OVERNITE's best quality as an original band - their music.
Just so happens - their keyboard player is also their lead singer, Jim Harvey. And this band can sing. Harmonies that work with every feeling evoked in their music. Contributing to those vocals are bass player Dave Gouin and guitarist Chris Gillis. Lead guitarist Joe Listenfelt poured on the feeling while John Oliver pumped out the heart of the rhythm on drums.
OVERNITE almost had me singing along with songs like "Take Me Back" with its strong vocal arrangement - which was also present on the Asia-like tune "Tears Of Silence."
The band proved to be instrumentally dynamic as well, with the introduction of "Wooded Fields," and the instrumental "Holding On." The signature song "Overnite" provided us with a song minus guitars - a very clever trick on the part of Harvey, whose keyboard dexterity and full chord voicings offered no need for the guitars.
OVERNITE covered the realm of FM pop rock with the tunes, and backed it all up with the individual talents and abilities that make a pro band. The best of luck to OVERNITE, and I hope to see them here at the Approach again soon.


Home >> Artists A-Z >> Overnite
Find by Genre >> Rock >> Overnite